About Us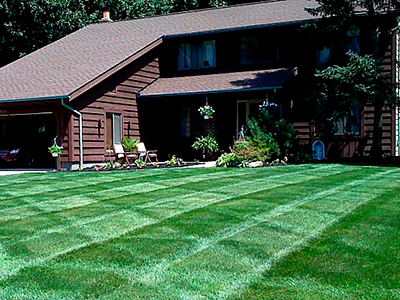 Atlas Landscaping was formed in 2007 as a two-man one truck operation and has grown into a multi-dimensional landscaping, construction and property preservation company. We provide full-service landscaping, fertilizer, patios, snowplowing, new bed installation, mulching, new lawn installations, paver patios, ornamental ponds and waterfalls, retaining walls as well as spring and fall cleanups. We work on commercial and residential properties with a team of five crews and growing. We value our relationships with all of our clients and strive to achieve the highest quality of service with your satisfaction as our mission. Let Atlas transform your property into something you can truly enjoy.

Atlas Landscaping and Construction is a leading landscaping and tree services company in Painesville, OH. As a company, we provide our customers with high-quality services at reasonable prices. We can assist with tree planting, tree removal, and stump grinding. Our company also offers superior hardscape installations. Trees maintain their health and beauty when they are periodically pruned and manicured. When it comes to removing trees, even the most difficult ones can be handled by our expert arborists in a timely and secure manner because of their extensive training and expertise. We have established a solid clientele in the area, and many return regularly.



Our staff is responsive to your needs, open to feedback, and committed to completing every project to the highest possible standards. We have perfected our techniques, expanded our horizons, and acquired state-of-the-art resources. Our meticulous approach and dedication to offering value to our clients guarantee satisfaction. We are not just a tree services company; as skilled landscapers, we can comprehensively assess various landscaping features before recommending new ones. So, when you hire us, you know that you get the dual benefit of working with skilled arborists and experienced landscapers. We design and install hardscapes such as driveways, walkways, pathways and plan patios and decks from scratch. We also help with additions like fire features and water features in existing landscapes.

Our company is committed to offering customized services to our clients; no matter how big or small the job, we can help. We source the best masonry supplies and plantings, so your landscape looks great, performs well, and lasts long. We cater to residential and commercial clients and have the skills and experience to handle projects of all shapes and sizes. We cover all our work with warranties and guarantees, which shows we are serious about what we do and are always accessible to discuss changes and additions along the way. More than all this, we create the best experiences for our clients and go the extra mile to ensure they are delighted with our solutions. Our professional, courteous, and friendly team aims to provide our clients with value. We work hard to meet deadlines and keep the work site clean at the end of every day. These may seem like small things, but we know they matter to our clients, and we focus on them, even in smaller projects.

Very importantly, we listen to what our clients say and prioritize their requirements and ideas. No job is too big or small for our team, and we personalize services for each customer. We look forward to working with you on your next project and assure you of superior landscaping and tree services.