Landscape Maintenance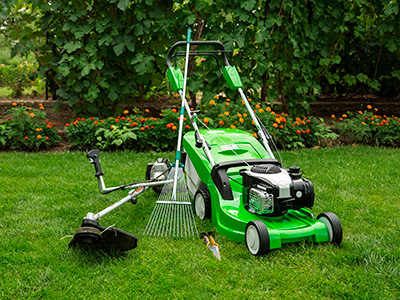 Most property owners feel that when they get their landscape designed and planned from experts, their job is done and they can rest easy that the outdoor spaces on their property will always look great. But that can happen only when the hardscaping and softscaping is cared for and maintained with regularity.

You can contact a company like Atlas Landscaping and Construction for excellent landscape maintenance services. They cater to customers in and around Mentor-on-the-Lake, Mentor, and Painesville. They have also very successfully handled various projects for clients across Willoughby, Euclid, Kirtland, Perry, as well as Cleveland, and completed numerous garden design projects in Eastlake and Fairport Harbor and the surrounding areas. They provide a variety of services such as:


Lawn Care
The lawn spaces on your property help create a very green and refreshing look around your home. These spaces become the backdrop for your house structure and add to the overall appeal of your property. The one way to maintain the health and condition of the grass is to opt for a good lawn care contract from a professional landscaping company. Skilled experts will design a plan that works well for you, meets the needs of your turf and fits into your budget.


Landscaping
The landscaping on your property gives you a number of opportunities to relax and entertain friends. These spaces need to be designed and planned well and maintained with regularity too. Landscaping companies that have been operating in this field for a number of years know exactly how to maintain the masonry and plantings on your property. Regular care adds to the beauty and longevity of the landscape.


Lawn Maintenance
Maintaining a lawn, even a very small one is not child's play. It takes much more than a fortnightly mowing to keep the grass looking great and healthy. The company that handles lawn maintenance for you will devise a lawn care plan based on your specific needs, and the variety of grass and soil that exists on your property. When they are providing quotes they will also take the size and spread of the lawn into account.


Lawn Service
When you hire professionals for lawn services they design a contract that covers all the essential services required to keep your lawn looking great at all times. Typically a lawn care program will include things like mowing, de-weeding, aeration, fertilization and pest control etc. They will also make sure that your lawn spaces have the right drainage systems and that it is watered at the right times and in the right quantities. These companies are very particular about the materials they use in the work and make sure that organic pest control and fertilizers are used in their lawn care routine.

If you want great landscape maintenance solutions, you need to choose a company that would be able to provide you custom services at a competitive cost. Local companies like Atlas Landscaping and Construction provide end-to-end tailored landscape care solutions that will fit in with your needs.


"MORE ARTICLES"
Landscape Design
Outdoor Kitchens
Pavers
Retaining Walls
Snow Removal

We Provide Services to the Following Cities, Towns and Surrounding Regions of OH: