Snow Removal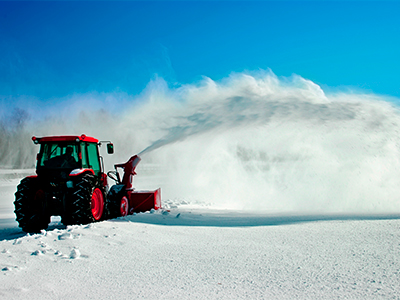 The winter months can pose a number of inconveniences and problems. When the snow falls thick, you get completely snowed into your home and it can become very difficult to even get out of the door. If the outdoor spaces of your home are covered with a thick layer of snow that can also damage you're landscaping. In situations such as these, it becomes necessary to hire the services of a skilled and expert snow removal company.

When you are looking for snow removal services, you need to ensure that the professionals you hire for the task are experienced, have the latest equipment and that they will cater to your request quickly. There are times when a snow plowing machine isn't sufficient to clear all the snow and the company that handles the job would also have to use manual methods of snow clearing to do a good job.

Companies like Atlas Landscaping and Construction provide excellent landscape design services to customers in and around Mentor-on-the-Lake, Mentor, and Painesville. They have also very successfully handled various projects for clients across Willoughby, Euclid, Kirtland, Perry, as well as Cleveland, and completed numerous garden design projects in Eastlake and Fairport Harbor and the surrounding areas.


Snow Plow
Well-established companies use various equipment and vehicles such as snow-pushers, quad-axle dump trucks and heavy-duty loaders in their work. They also have a team of skilled and well-trained personnel that use various snow removal techniques to efficiently clear your driveways and landscaping of all the snow accumulated there.

Many operators also provide round-the-clock snow plowing services because snowstorms can happen at any time. They also ensure that the job is completed efficiently and safely and that none of the features in your landscape are damaged in any way when the work is being carried out. They use manual tools to clear snow from tight spots and areas the snow plowing machines cant access due to space constraints.


Snow Removal Services
Snow removal is a specialized job and only expert professionals with the right training can handle this job skillfully and efficiently. When it snows a lot in the harsh winter months it can become very dangerous to clear all the snow yourself because the ground can be wet and very slippery. When well-trained professionals handle the task, they have all the needed equipment.

In addition they undergo special training to handle challenging snow removal projects. Most well-established snow removal operators use the latest weather data reports to keep track of the weather conditions in their local areas. If you have a contract with them, the technicians will come out to your property quickly even before you call them.


Snow plow contract
Most property owners prefer to sign up for a snow plow contract. This contact is generally for the entire winter season and gives you peace of mind that these experts will rush over to your property as soon as they see a major snowstorm has hit the area. It means you aren't inconvenienced for too long and your property will be cleared of all the snow quickly and efficiently.

If you want prompt and reliable snow removal solutions, you need to choose professionals that would be able to provide you customized services at a reasonable cost. Local companies like Atlas Landscaping and Construction provide end-to-end customized snow plowing solutions that will fit in with your needs.


"MORE ARTICLES"
Landscape Design
Landscape Maintenance
Outdoor Kitchens
Pavers
Retaining Walls

We Provide Services to the Following Cities, Towns and Surrounding Regions of OH: